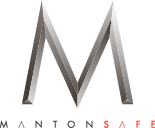 Welcome to Mantonsafe
Since 2011, Mantonsafe has been providing people in Hong Kong with premier securities options such as locks, safes and vault doors.
For centuries, people have struggled to keep safe certain precious items – whether it be valuable jewelry, family heirlooms, watch collections, or anything else. Why these items are important can vary -sometimes they simply high monetary value, others are part of personal collections, and some simply have unmatched sentimental value. Regardless, keeping them safe is of utmost importance.
Traditionally, home security safes and vaults have been the best way to keep your belongings at home. Mantonsafe provides you with the option to get luxury safe boxes for use in your Hong Kong home. Designed meticulously to be impenetrable, flawless to use, and fireproof, our security safes have been the choice of countless Hong Kong residents over the years.
As the sole distributor of Brown Safe and Doettling in Hong Kong, we have a wide range of luxury home security safes. Learn more about our story or browse our collections today.
The Brown Safe Collection
Looking for a safe trusted by the U.S. government and military? Producing a wide range of military-grade vault doors, ballistic and fireproof jewelry safes, and more, Brown Safe offers luxury safes fit for even the most valuable of possessions.
All Brown Safe products are designed and built in the U.S. by highly skilled craftsman, come with a 50-year warranty for peace of mind and full customizability to ensure that your individual needs can be met.
These luxury security safes can be fitted with automatic watch winders, jewelry compartments, and more according to your needs.
The Doettling Collection
Since its foundation in 1919 by Ernst Doettling, Doettling has been manufacturing luxury safe boxes for customers around the world. With help from locksmiths and security experts, a Doettling safe is a testament to the finest of German locksmith and forging artisanry. Calfskin coatings, as well as nickel fittings, help add to the air of luxury emanating from these safes.
Some pieces are as much a display case as they are a security safe, allowing you to view your precious items from the outside without ever having to open your safe.
Get in touch with us today
Interested in buying a safe box for your precious belongings at home? Browse our Brown Safe and Doettling collections today or, if you need advice or have any questions, get in touch with us.