Giving you a sizable luxurious space to safely contain your family's most important assets.
Hand-crafted using only the highest grade materials and custom created for your needs.
The Estate Series of luxury home safes offer multiple intelligently designed interior features to store and protect all that your family holds dear so that it can be passed down for generations.
From solid steel construction and advanced security measures, to high-gloss exterior finishes, hardwood jewelry drawers available in your choice of finish and sizes to fit your needs, door activated LED interior lighting, fingerprint reading entry, and much more.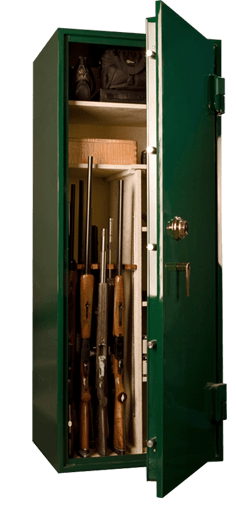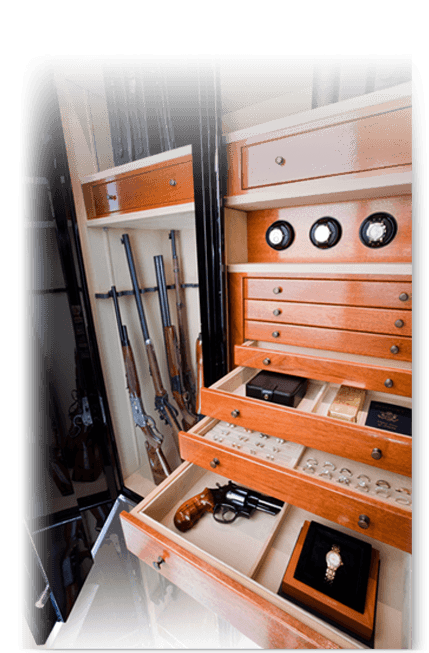 Layouts customized to fit your collections and family heirlooms.

Multiple interior configurations provide the perfect solution to conveniently store your Family heirlooms, sensitive documents, watches, jewelry, and many other valuables that are invaluable to you and your family.
A wide variety of hardwood types and finishes are available to create the perfect safe to match your personal tastes or home's decor.
Select from 18 interior drawer layouts thoughtfully designed for convenient storage of specific jewelry pieces, currency, passports and more; keeping all your items safe and secure.
Additionally we offer several customizable interior options to fit just about every valuable one would want to keep safe and secure.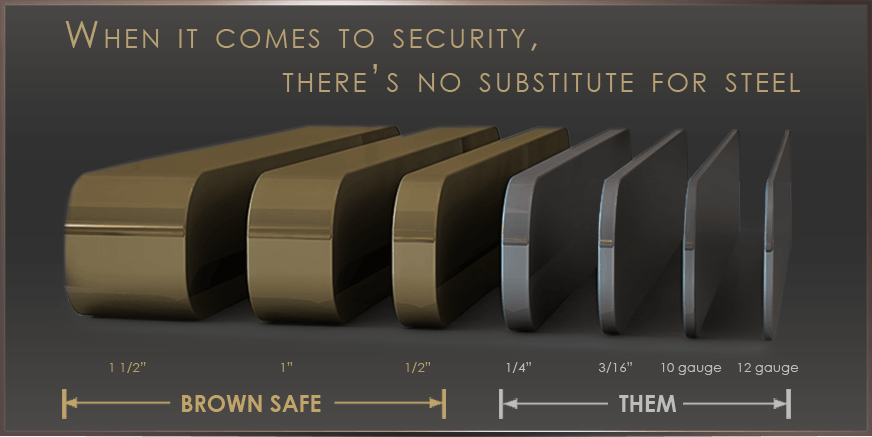 The same premium protection relied on by the US government in Military Bases and Embassies around the globe.
Engineered for the specific needs of your family.
The Estate Series of luxury safes offer the most advanced materials and methods of construction to bring the superior protection only a Brown Safe can deliver.
Available in 4 protection levels, and with or without fire protection in each, an Estate Series safe provides the perfect security for your demands.
At Brown Safe, protection has been, is, and always will be our number one priority. Our dedication to this core value has earned Brown Safe an industry-wide reputation for the highest quality and most secure safes.
Our starting Estate Series safe models come with a half-inch-thick solid steel door and a quarter-inch-thick solid steel body. The top-rated safes by the majority of safe builders don't offer this much protection.
Interiors that aim to please all your senses.
Your senses will be awakened from the moment you open the doors to your Estate Safe. Whether you enjoy the fine feel of our fabrics and Ultrasuede® safe linings, or the scents of our fine selection of 8 standard hardwood drawers. Our hand-built interiors are designed to look and impress the most discerning of senses.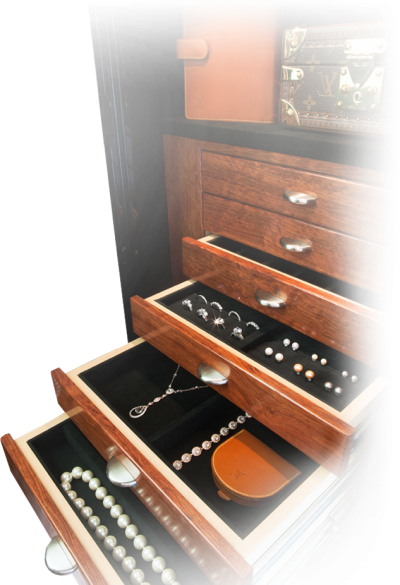 Designed to match
your lifestyle and your décor
The Estate line of safes deliver a vast array of standard paint finishes, wood types, Ultrasuede colors, and hardware options.
Mix and match finish options to create a jewelry safe that is all your own.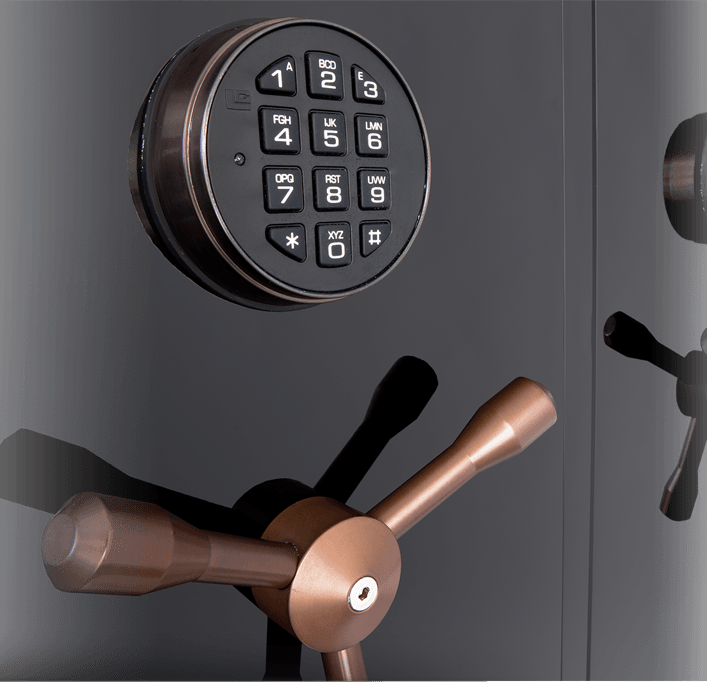 Hardware Finish
Estate Series Safes offer three metal finish choices for your safe's exterior lock and handle.
Choose either a warm brass finish, a cool muted finish of brushed stainless,or upgrade to a deep lustrous handmade finish of oil rubbed bronze.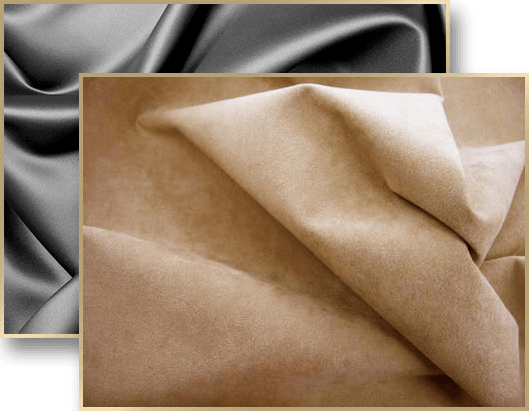 Interior Fabric
The interior walls, shelving, and drawer linings of every Estate Series safe feature your choice of lush velvet fabrics in black or ivory, or you can choose to upgrade to the luxuriously soft Ultrasuede® interior in either black, sand, or a host of custom color options.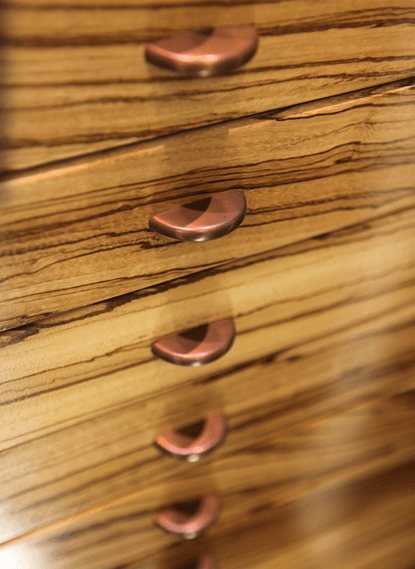 Hardwood Interior
The jewelry drawers, necklace rack, and interior trim in all Estate Series Safes are custom-built using our hand-selected stock of hardwoods.
Choose from eight of our premium hardwood types to adorn the interior of your luxury safe, or if you have a different look in mind we can accommodate custom wood finishes and procure additional material types.
We can also fabricate jewelry drawers from client-supplied wood stock.
Convenience is a key component to a luxury safe, and the Estate Series has been designed to incorporate all of the necessary features one would want to securely organize their valuables while maintaining ease of use – including a simple secure means of gaining entrance.
Three lock types are available with the Estate Series luxury safes,so the user experience can be further tailored to your individual needs.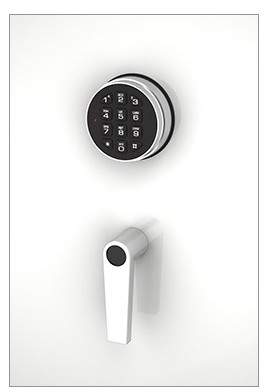 ELECTRONIC KEYPAD
The keypad is our most popular Estate safe lock due to its simplicity and ease of use. This industrial grade lock comes from La Gard, one of the most reputable lock makers in the industry. The model we use has proven its worth over many years of both commercial and residential service.
Additionally we offer several customizable interior options to fit just about every valuable one would want to keep safe and secure.
FINGERPRINT READING BIOMETRIC LOCK
This luxury lock offers the ultimate in security and ease of use.
Simply touch and open your safe, or select to unlock using a push button code.
The fingerprint lock comes embedded in a highly ruggedized casing with matching handle. This biometric lock housing is custom machined from solid aerospace grade aluminum exclusively for Brown Safe. The industrial-grade casing provides increased outer lock protection while the ergonomic position of the biometric fingerprint reader allows for effortless access to your Estate luxury home safe.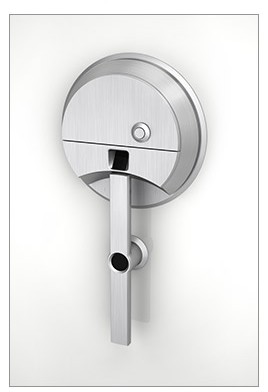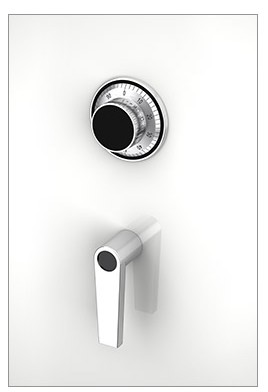 MECHANICAL DIAL LOCK
The ideal lock for the traditionalist Its beauty is only surpassed by its simplicity.
Untouched by time, this dial will turn with the same effortless fluidity in one hundred years.
Also, available in a key-locking-model which places a keyhole at the center of the dial and gives the user the option of locking out the dial. Once locked out, the dial will not function until the key is reinserted.
Begin designing the perfect
Estate Series Safe that suits you.
Select an Estate Model below to configure.
For more details, please contact our sale team via phone or email.
(852)-27704398 or info@mantonsafe.com