You're in Good Company with a Brown Safe Vault Door.
Our Estate Vault Doors are military-grade, high-security doors, with a multitude of refinements that make these doors the top choice for those in the know.
Proven Dependability You Can Count On.



Attractive as they are strong, our vault doors are the ideal choice for security conscious home owners and those seeking the reliability Brown Safe is known for.
Like our safes, all our doors are designed and 100% made in the USA by highly capable craftsmen and fabricators in our 65,000-square-foot manufacturing facility.
Brown Safe is the only manufacturer to offer high-security, military-grade, vault doors for public use.
Brown Safe's Highly Refined and Sturdy Security Vault Doors Are Second to None.
While it's our steadfast reputation that initially draws our clients, it's our commitment to a truly reliable and versatile product that makes for lifetime believers.
Our vault door line offers an extensive range of sizes and high-security features, as well as an array of luxurious add-ons.
Right from the start, Brown takes a decidedly different approach to the vault door construction process. Designing, building, and installing a vault door is a complex construction which is why the selling process doesn't end at picking the right door. From ensuring the correct flange and mounts, to builder instructions on proper centering, you can rest in certainty that your door will be installed and function with effortless ease.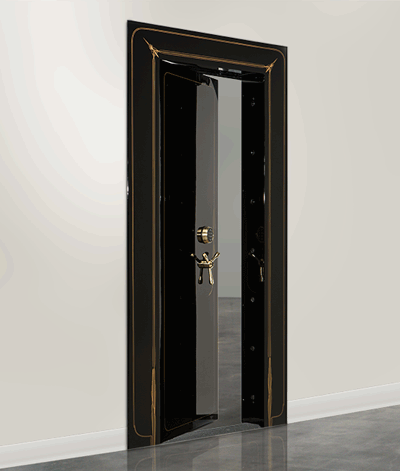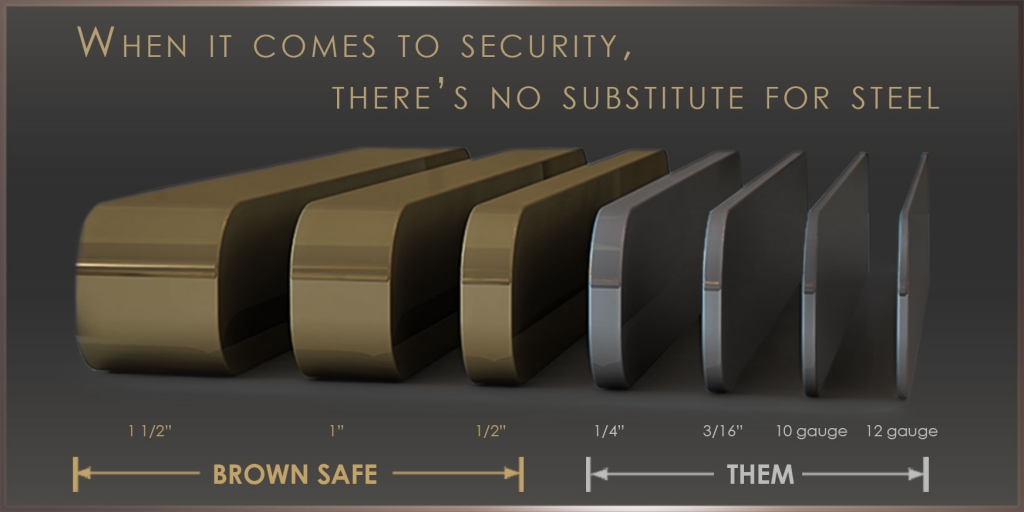 The same premium protection relied on by the U.S. government in military bases and embassies around the globe. Engineered for the specific needs of your family.
If you're in the market for an exceedingly robust door, we offer three stock protection ratings, and can custom build a door to any desired specification. The highest rating incorporates military-grade ballistic armor plating. This advanced material exhibits penetration resistance equaling that of carbide tipped drill bits, which have little to no success in piercing its surface.
At Brown Safe Manufacturing, protection is, has been, and always will be, our number one priority. Our dedication to this core value has earned Brown Safe an industry-wide reputation for secure safes and vault doors.
Our starting vault door models come with a half-inch thick solid steel door. Most vault door builders don't offer this much protection in even their highest rated models. We also offer one-and-a-half-inch thick steel on our "E" Rating, and our final protection rating is built with one-inch thick ballistic resistant layers consisting of copper and ballistic armor. In addition to steel thickness, all our vault doors come standard with a robust set of maximum security features that guarantee our vault doors stand in a class all their own.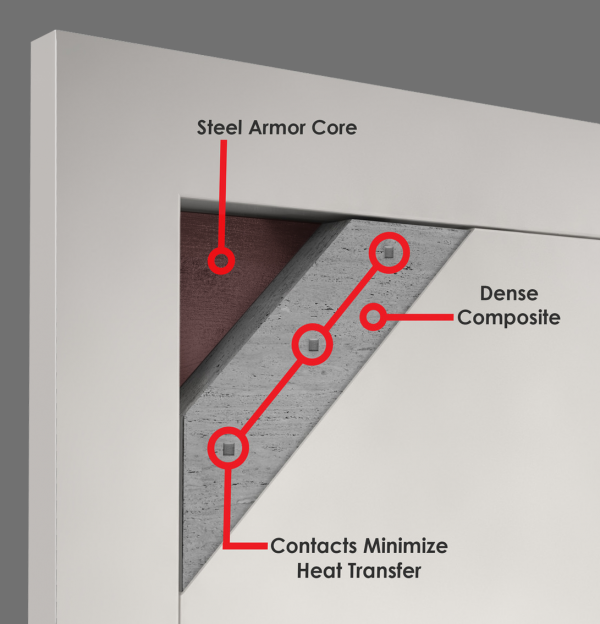 Designed to match your lifestyle…and your décor.
We offer multi-coat, high-gloss finishes available in five standard colors, as well as three textured finishes.
We also offer stainless steel cladding for a bold and reflective look.
Our in-house paint shop also specializes in color matching to multi-stage paints.
Simply provide a sample, and we'll match the color for your door.
If you want a fortified and stylish look, our stainless package stands out, as the door is completely clad in reflective stainless steel.


Convenience is a key component to our luxury vault doors.
Our Estate Vault Doors incorporate all of the necessary features one desires to securely organize their valuables while maintaining ease of use.
This includes a very secure means of gaining access.
Three lock types are available with the Estate Vault Doors, so the interaction can be further tailored to your individual needs.
MECHANICAL DIAL OVERRIDE
Add an extra layer of reliability to your chosen entry method.
With this foolproof system a dial lock is added as a backup entry method to provide the user with the highest degree of dependability.
If your primary keypad or biometric lock batteries are dead or if the lock were to fail for any reason, then the dial lock could be used to open the vault door.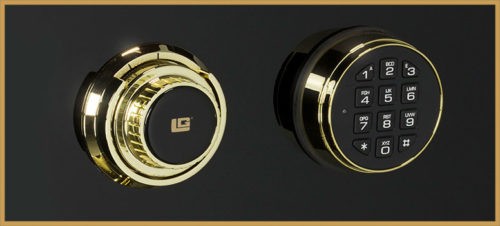 Find the perfect Estate Vault Door that suits you.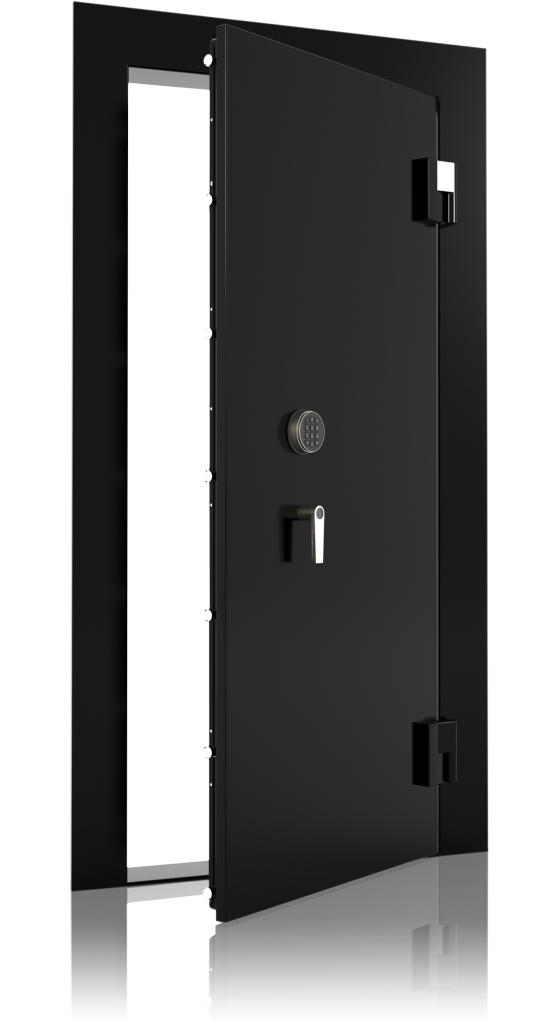 Model 8030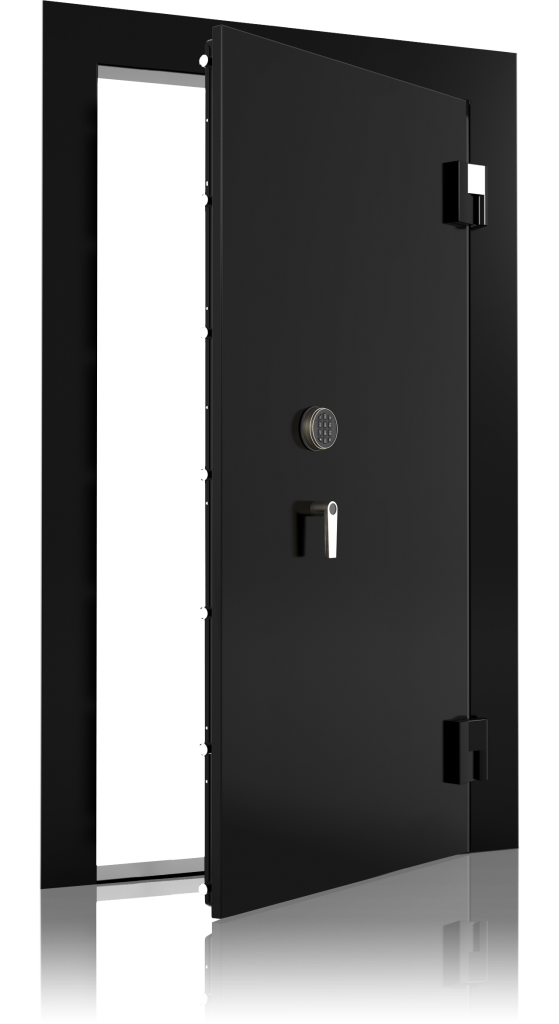 Model 8040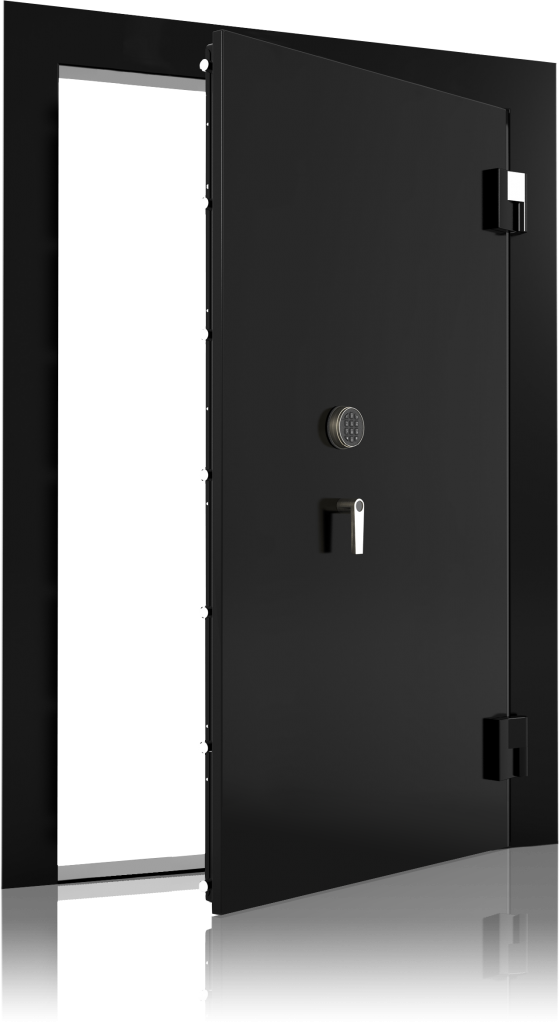 Model 8048
For more details, please contact our sale team via phone or email.
(852)-27704398 or info@mantonsafe.com